GRAB A DEAL THIS FESTIVE SEASON!
X-POLE's 12 Days of Xmas Deals are back, huzzah!
Every day, we will be sharing an announcement on the deal of the day, but remember, we know if you've been naughty or nice! Check your inbox, our socials, or our website daily to see!
I have been using X-POLE for almost 10 years. They are sturdy, grippy, easy to assemble & take the strain of my busy pole studio with no problems.
X-POLE have always been a leader in safety & quality which has allowed pole dancers and aerialists to push the boundaries of what's possible.
I love X-POLE products because of the quality & safety. There has never been a moment where I didn't trust my X-POLE, either in the studio or on stage.
X-POLE is not only one of the best quality poles in the world, but they have also changed my life! I've been using X-POLE's for the top show in the world & they always work for me the way I need them to.
Strength & Stability
Expertly engineered from top to bottom
X-POLEs are lightweight, portable, and easy to install… but tough enough to support all kinds of polers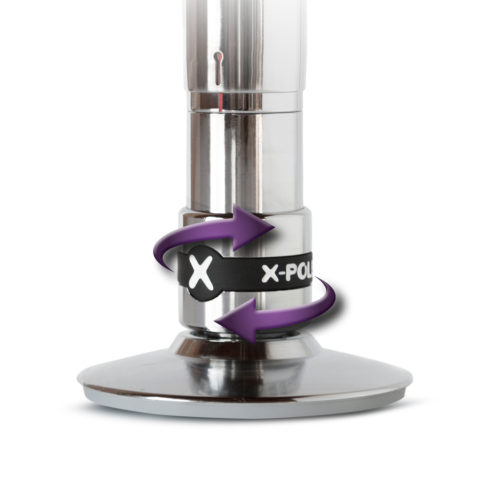 Slim and sleek support dome for maximum stability and peace of mind
X-JOINT's makes installation extremely quick and easy whilst increasing pole rigidity and reducing flex
Bottom Loading with articulating micro base - no ladders required and can be set up on uneven floors
X-LOCK technology allows users to switch from static to spinning with a twist of the wrist
Super Quick Installation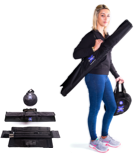 Poles and aerial equipment that are portable and fit easily in your car.
Poles are height adjustable to fit most rooms and additional extensions are available.
No ceiling or floor fixings are required and we include all the tools you'll need.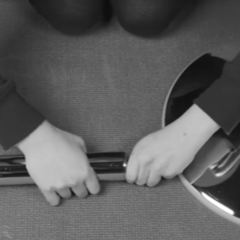 So easy to put together and take apart you won't even need a step ladder!
Not sure what you'll need?
We'll help you work out the best options for you.
Pole guide
X-POLE: Beyond The Expected
Ready to go beyond your own expectations, limits, fears, boundaries and anything else holding you back? We're here for you through thick and thin, the good days and the bad days, always striving to give you the best experience possible. We're all in a race, the human race! X-POLE is for everybody; no matter what tribe or clique you identify with or belong to, we are all one people, and X-POLE is here for all of you. At home, in the gym, studio or on the go: We are X-POLE and we are here to go Beyond The Expected.